"God is the Gospel" The greatest gift of the...
I have been reading John Piper's "God is the Gospel" and it has really excited me about the greatest gift of the gospel, it being the recipient of God himself, restoring us to him (1 Peter 3:18). It took me deeper into the great revelation the gospel is of the glory of God, at it's culmination on cross, displayed by Christ and testified by the spirit to us. We are...
Jason Russell and The Aweful Reality of this...
Unless you've been living under a rock for the last week and half, you would of seen the kony2012 video that went viral, shared your opinnion of it with friends or on a blog somewhere and probably heard the unfortunate news of Jason Russell's very public breakdown. The kony2012 video is probably the most sucessful awareness campaign in the 21st century, using social media as the main...
4 tags
Peace only comes through Christ
Last week I had a car accident, it wasn't a bad accident, nobody was hurt and the cars weren't that badly damaged (mine was worse off though.) What made it bad was the fact I had no insurance and because I was at fault I had to pay for both my car's repairs and the person's car I hit…It feels as if my creditcard took on most of the damage haha…wait, no I suppose...
"In theology one must simply hear, believe and firmly hold: 'God is..."
– Martin Luther
"If our preaching is always expository and for edification and teaching it will..."
– Dr Lloyd-Jones 
The Landmark Forum
Anyone heard of this? My boss won't stop plugging it to me and telling me how great it is! About how it changed his life and how it's all about reconnecting with your family and finding purpose in this life. I was heaps skeptical at first and still am now. Landmark, only from what I have heard, seem to teach how you can live a better life now by living for others. Thats the summary I...
4 tags
Erasing Hell
If you want a book to read that combines an appropriate (not too wordy) theology and exegetical study of hell with the purpose of showing you that such a study should awaken a deep sense of urgency to tell others about Jesus, then this book is for you! If thats not what you are looking for in a book on Hell, then this book is really really really written for you! Erasing Hell by Francis Chan, is...
6 tags
Do you learn, because you Love?
I was watching Francis Chan preach about how it is good to 'think hard' on scripture but questioned are we staying humble at the same time. Francis encourage's us that thinking hard on scripture, learning it and understanding it, should only be driven by love and he posed the question "Do you learn, because you love?" It is something I have always struggled with, l 'love' reading theology and...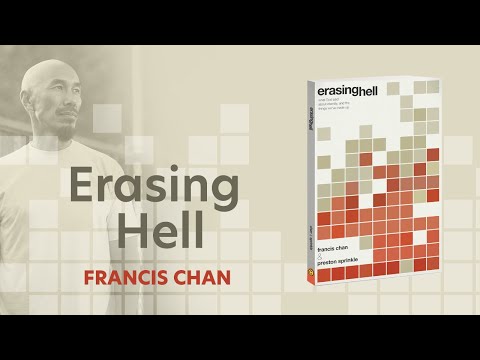 Leah
Ugly and a woman of weak eyes. Not really Jacobs type, he was more interested in her younger sister. Rachel. Rachel had a desirable body and was very attractive. Jacob was consume with 'love' for her and having to leave his family behind, he sought to find fulfillment in his love for her. He went to Laban and the deal was he would work 7 years for Laban in exchange for his...
"Open up, open up To the lamb of God, To the love of he who made, The blind to..."
– Bono U2, Tomorrow (October) 1981 
Truth
"a verified or indisputable fact, proposition, principle, or the like" dictionary.com Something I have been thinking about alot lately (influenced by what I have been reading and what has been going on around the world) is this very word, Truth. Truth has become more relative. Relative to what we experience, have grown up with and influence by our culture/beliefs. For example, a...
The Price of Pleasure
http://www.mediaed.org/cgi-bin/commerce.cgi?preadd=action&key=235&template=PDGCommTemplates/HTN/Item_Preview.html The Price of Pleasure. A video that destroys the 'glamour' of pornography and reveals how women (mainly) who are involved in porn are being financially exploited and manipulated away from thinking that they are a product of free enterprise, an industry that openly...
Pluggin' Away
I'm discovering the key to not burning out in my faith is to keep things simple. I love it that God has got everything sorted, that no matter what, I can know things are in his hand and no matter what happens, nothing can take away my purpose and hope in Jesus. I've been taking time out of constant study of theology and exegetical work on scripture lately, because they are not the...
4 tags
Not Consuming but Reflecting.
I was driving in my car one night on my way to Mcdonald's and I was thinking, mulling over my life and pondering what I was feeling. For a while now I have been feeling this emptiness in my heart and I didn't know what was causing it.  Life is great! Job is going well and always getting better, Home Life is sweet, Friends are great. My time in the word has never been better, my...
"And girls have facebook jimmy. Lots of girls. That's what its for really,..."
– Nick Haglund
We all believe something.
"But even as believers should learn to look for reasons behind their faith, sceptics must learn to look for a type of faith hidden within their reasoning. All doubts, however sceptical and cycnical they may seem, are really a set of alternate beliefs." Timothy Keller, Reason for God I have just completed the first chapter of "Reason for God"..heavy read to say the least,...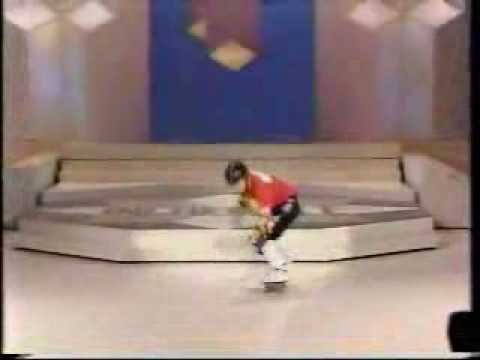 "The LORD is my strength and my song, and he has become my salvation; this is my..."
– Moses
4 tags
4 tags
And that's THAT.
"A staggering number of people have been taught that a select few Christians will spend forever in a peaceful, joyous place called heaven while the rest of humanty spends forever in torment and punishment in hell with no chance for anything better. It's been clearly communicated to many that this belief is a central truth of the Christian faith and to reject it is, in essence, to reject...
The God who Hardens
Currently waiting for my iphone to update to 4.3, internet is slow here so I thought I would quickly share what I have been reading this pass week. I am currently in Exodus and I am thoroughly enjoying it! I just finished last week the plagues that swept Egypt, God told Moses to warn Pharaoh that he should let his people go, otherwise God would send a curse upon Pharaoh and his people. God told...
4 tags
The Shed
Such a great morning, Harry Goodhew spoke very cleary on who are we as christians and the response we are to have to Christ dieing and saving us from our sins. He revealed that if we were made in the image of God, then not only does that mean we are able to relate to God and join in relationship with him, it also means we have a responsibility in representing God on earth. We are the forerunners...
3 tags
Rob Bell
Everyone is getting pretty vocal about this whole Rob Bell being a 'Universalist'. To be honest I didn't want to believe it and although I have not read the book yet, his video 'Love Wins' definitely makes some bold claims about salvation and the character of God. I don't think he is universalist, his quote at the end points to that conclusion in which he says...
3 tags
3 tags
Shed Some Love.
Unashamedly promoting the next St Paul's Castle Hill men's event (The Shed) which is on the 5th of March. It's going to be on Justice and Love in the bible and the response that is required from us. Harry Goodhew (former archbishop) will speaking to us on the topic. Not only is it going to be a good opportunity to be challenged by God's word in how we should be living as...
3 tags
Encouragement and Social Media
You might know what I'm talking about, I'm sure every christian secretly does. It appears all over facebook and twitter, within encouragement letters, as well as face to face. We say things, tweet things and post things (like now!) that always have the motive that in appearence is to glorify God and encourage other christians, however we can sometimes simply post, tweet, write and say...
2 tags
ACL Respond. 18+ classification for Gaming
In short they tried to heavily shut my argument down. They sent me a study that apparently  can conclusively say that there is a undeniable link between aggression and violent video games. Ben Williams, (the ACL research officer who replied to me) also said that its widely believed that this classification is not going to protect parent and therefore child interest, that I and the Gaming industry...
2 tags
He is Sovereign
"So then, it was not you who sent me here, but God" I am reflecting on Jospeh's words in Genesis 45:8a. I have come to an end of a great part in Genesis in my quiet times, The story of Joseph is one of faith and such faith did Joseph have! after being sold by his brothers in chapter 37, he was given to Potiphar an official of Pharoah and became his servant, The Lord was with...
2 tags
R18 + no game.
Recently I visited the Australian Christian Lobby's 'Make A Stand' website, a site devoted to campaigning against non biblical or non christian values, such as homosexual marriage. I came across one campaign which stood against the R18+ classification debate for video gaming. I read their 'brief' opinion on it and I must say I was thoroughly dissappointed with...
2 tags
Come Back!
Having one of those sleepless nights where all you can think about is the crap that is to come in next few days, weeks and as well as all the crap that has happened in the past. Whatever really. This then leads to worrying about your life, wondering where it is going, is it going where I want it to go? Will I be able to achieve what i wish to achieve? Get into paid ministry and glorify God,  find...
"Indeed the safest road to Hell is the gradual one-the gentle slope, soft..."
– Screwtape
2 tags
"Indian waiter at maharaja's lakeside, please stop checking me out, winking..."
Peter Dupas
Not really a name that meant anything to me, just a regular name appearing in the headlines like so many names do. However it is a name that means so much to Bill Halvagis, a name that he will never forget. It is the name of a man who killed Bill's sister, Mersina Halvagis, on November 1st 1997. 13yrs later, Peter is sentence to a third life sentence (he had killed two other women) for the...
Watch
Look out for some serious symptoms of COD withdrawal in the next few days from nick. He loved every bit of it. The addiction begins.
Of ALL Nations
You know when you think your cruising just fine, you think, in your arrogant self-righteous way, that you have everything under control and perfect understanding of what you believe, of course there are some things we don't understand, but we take comfort and as well, pride, in our core beliefs, in which we do understand.. Don't you hate it when you are confronted by something that...
This Guy.
Never met someone more genuine and honest in my life. Nick your like a brother to me. Thankyou for being in my life! 
I'm Back.
and its good to be back.